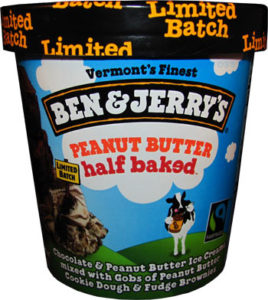 Note, for two more days, January 10 and 11, you (as in all of you) have free access to my article, To be real: Antecedents and consequences of sexual identity disclosure by academic library directors. Then it drops behind a paywall and sits there for a year.
When I wrote Part 1 of this blog post in late September, I had keen ambitions of concluding this two-part series by discussing "the intricacies of navigating the liminal world of OA that is not born OA; the OA advocacy happening in my world; and the implications of the publishing environment scholars now work in."
Since then, the world, and my priorities have changed. My goals are to prevent nuclear winter and lead our library to its first significant building upgrades since it opened close to 20 years ago. But at some point I said on Twitter, in response to a conversation about posting preprints, that I would explain why I won't post a preprint of To be real. And the answer is very simple: because what qualifies as a preprint for Elsevier is a draft of the final product that presents my writing before I incorporated significant stylistic guidance from the second reviewer, and that's not a version of the article I want people to read.
In the pre-Elsevier draft, as noted before, my research is present, but it is overshadowed by clumsy style decisions that Reviewer 2 presented far more politely than the following summary suggests: quotations that were too brief; rushing into the next thought without adequately closing out the previous thought; failure to loop back to link the literature review to the discussion; overlooking a chance to address the underlying meaning of this research; and a boggy conclusion. A crucial piece of advice from Reviewer 2 was to use pseudonyms or labels to make the participants more real.
All of this advice led to a final product, the one I have chosen to show the world. That's really all there is to it. It would be better for the world if my article were in an open access publication, but regardless of where it is published, I as the author choose to share what I know is my best work, not my work in progress.
The OA world–all sides of it, including those arguing against OA–has some loud, confident voices with plenty of "shoulds," such as the guy (and so many loud OA voices are male) who on a discussion list excoriated an author who was selling self-published books on Amazon by saying "people who value open access should praise those scholars who do and scorn those scholars who don't." There's an encouraging appproach! Then there are the loud voices announcing the death of OA when a journal's submissions drop, followed by the people who declare all repositories are Potemkin villages, and let's not forget the fellow who curates a directory of predatory OA journals that is routinely cited as an example of what's wrong with scholarly publishing.
I keep saying, the scholarly-industrial complex is broken. I'm beyond proud that the Council of Library Deans for the California State University–my 22 peers–voted to encourage and advocate for open access publishing in the CSU system. I'm also excited that my library has its first scholarly communications librarian who is going to bat on open access and open educational resources and all other things open–a position that in consultation with the library faculty I prioritized as our first hire in a series of retirement/moving-on faculty hires. But none of that translates to sharing work I consider unfinished.
We need to fix things in scholarly publishing and there is no easy, or single, path. And there are many other things happening in the world right now. I respect every author's decision about what they will share with the world and when and how they will share it. As for my decision–you have it here.
Posted on this day, other years: